Current Real Estate in Costa Rica
What is the Current Real Estate Scene in Costa Rica?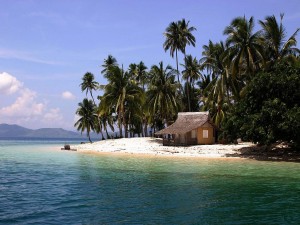 Costa Rica's real estate is one of its major industries. The boom years were from 1995-2005 with high supply meeting high demand mostly for land properties. A setback was felt as part of the global recession but since 2010, Costa Rica's property markets have bounced back.
As reported by The Tico Times, " The local real estate market had a promising close to 2012". Properties from homes to condos are still costly but a big impact to its over-all real estate is from foreign investments. A big contributor to the industry is from investments outside Costa Rica like Americans, Canadians, Germans, Italians and Spaniards. Same goes for commercial properties developed into 5-star and luxury units and communities.
A dynamic market is felt in many parts of Costa Rica. Hotspots are Guanacaste region and Puntarenas. Currently, the southern region of Puntarenas is now ahead of northern Guanacaste since the latter felt the impact of the global crisis more. Still, Guanacasta is home to luxury hotels like the Four Seasons Resort. A major development now is Hacienda Matapalo in Puntarenas and there is still a continuous growth in the region.
Real estate agents and experts agree that in terms of residential properties, buyers are looking into gated communities. Markets for these include expats who want some security for their families in their new homes. Example is Catalina Cove in Guanacaste's Gold Coast.
Currently, the Pacific side has the highest transactions due to a high demand and adequate supply of beach homes. Homes as well as condos are sought-after properties in this part of Costa Rica. The Greater San Jose Metropolitan area still has a stable market with a wide range of properties. Same goes for the Central Pacific region and the Central Valley.
The Caribbean coast is good for those looking for less developed areas. The market here still has affordable prices, great for investments like resales. Cartago is also a good option for those working in San Jose. Suitable for residential investments, it is a quiet retreat not to mention, and a big difference when it comes to property prices.
Currently, homes between $200K-$450K rank on top of Costa Rica's real estate. With a stable government, reliable real estate value and a favorable policies for land/title ownerships, Costa Rica's real estate has fully recovered and will continue to prosper.