Montezuma, Costa Rica. Pura Vida!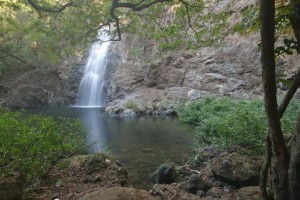 Once a tiny fishing village way back in the 80s, Montezuma has become a haven for tourists longing for a serene retreat with an island-vibe type of ambiance. Care-free, laidback and absolute relaxation away from other noisy tourist destinations in Costa Rica, Montezuma has won the hearts of backpackers for the last three decades.
From its first visitors, foreigners who found paradise in Montezuma included Europeans particularly German as well as North Americans. Today, it is now a multi-ethnic community giving rise to  Montezuma's unique environment that is well loved by different types of travellers. As decades have past, developments for travel and leisure have been significantly established in the area. Impressively, this relaxing destination is complete with world-class amenities and facilities to cater to the standards of international travellers.
Those who love nature will find the perfect spot in this Costa Rican destination. Grande Beach is the main beach great for lounging or surfing. There are smaller beaches from white-sand to rugged rocky coasts with warm waters offering varied activities like snorkelling. Cabo Blanco Nature Reserve will satisfy your thirst for outdoor adventures. Its pristine beach, hilly cliffs and lush vegetation with its famous three-level waterfalls and various natural pools define Montezuma's reputation is one of Costa Rica's top destinations. For those who want some night-life during their Montezuma holiday, there are clubs and bars in the area too.
Off-beat and hip travellers, from beach lovers to eco tourists, flock to Montezuma. It is also one of the prime locations for yoga retreats too. A well-kept destination to those who want to wrap themselves and find their centre with Mother Nature beyond relaxation and leisure.
With its natural beauty, it is not a surprise why Montezuma has charmed travellers for decades and continues to allure those who want nothing but to sit back and relax. Want to get lost in a real piece of paradise? Come to Montezuma and experience it for yourself.
Montezuma information on vacation rentals beaches surfing yoga retreats and hotels: www.montezumabeach.com