The Benefits of Renting a House During Vacation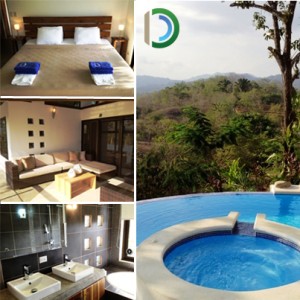 Renting a vacation home seems expensive for most people but do you know that it is one of the secrets of frequent travelers? Frequent travelers who learned the ropes on how to enjoy their trips will tell you that saving costs, while enjoying personal services, make vacation rentals a far better option than booking your stay in hotels and resorts.
Want to know why? Here are some reasons why you should consider a vacation rental.
Vacation rentals are cost-effective
Vacation rentals may seem to have a higher rate but if you do all the calculations, you will realize that you can actually save money when you rent a house instead of booking a room.
Families and groups should rent a house during vacation. It is a house and not just a room; a bigger space to accommodate more people and enjoy your vacation. Why book two or three separate rooms when you can rent a big house? Most often, you will see vacation home rentals that have a much smaller rate than 3 suites at a hotel.
Vacation rentals let you enjoy and save
As a house, it is furnished with a kitchen and laundry and when you are traveling meals can be costly. By renting a home, you can enjoy cooking family meals and buying your favorite food in local grocery stores. This makes your trip more relaxing as you enjoy your daily lives in a different place. It's also a healthier option. Eating out everyday will not only add to the costs, but also the calories.
Another thing is laundry. Some might not be concerned about it but would it be wiser to pack less and have clean clothes when you fly back home? Dirty clothes tend to be heavier as well. Vacation homes have washers and dryers and you can pack clean clothes and save space for souvenirs.
Renting a house gives you more freedom
Vacation is a time to make up for your lost time -for your family, your partner, or for yourself. When you are in a rented house, you can enjoy the destination at your own pace. Enjoy the views as you sip your morning tea or coffee, without distractions from other hotel guests.
Homes for rent for vacation are often located in nice places like in a cove, with a private beach or in a secluded spot. All these are just added perks. You enjoy the destination and the art of travel as it is. Renting a house also gives you more opportunity to meet and bond with the locals and nothing is more rewarding than that.
Renting a house promises personalized services
If you are very particular when it comes to services, then renting a house during a vacation is suited for you. Many vacation homes for rent can add perks that you cannot find in resorts and hotels. Some can include pre-arrival groceries and travel guides. Some owners offer vehicles for guests to use for sightseeing.
Other vacation homes also include more services like maid services, cooks and even a chauffer. Most of all, guests can be assured that every request will be taken care of, making sure you have the best time.
A smart traveler will choose renting a house during a vacation over hotel rooms and resort suites. Pampering, luxurious, safe and most of all, cost-effective – these are just some of the advantages of vacation rentals. Enjoy a destination even more with a vacation rental.