The Surfing Spots of Mal Pais and Santa Teresa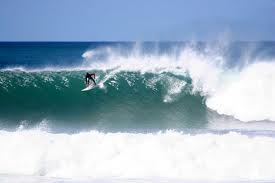 Southwest of the Nicoya Peninsula lies a surfer's paradise with consistent breaks and waves. Mal Pais which means "bad country" refers to life in the area prior to tourism. With fishing and agriculture as the core of local livelihood, Mal Pais is simply not an ideal place to settle. Large waves are not conducive for fishing, while its hot climate can dry up streams and rivers making agriculture close to impossible.
It all changed in the 70s when surfing became a popular activity. Mal Pais captured the hearts of both local and international surfers and now is one of the best surfing areas in Costa Rica. What is more impressive is that its isolation and sleepy aura makes it a top surfing destination but still not mass commercialized.
The whole area of Mal Pais is composed of three towns. What surfers know and call Mal Pais is part of the village Carmen. This is the centre of all surfing action and nature-loving travellers. Escape the crowd and enjoy the long stretch of sand with large volcanic rocks. Green trees with occasional monkeys add charm to this secluded beach.
Santa Teresa is another surfing paradise in the area. Those who want some facilities can stay in the Santa Teresa beach area. One of the largest villages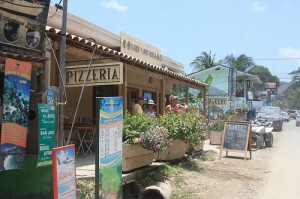 throughout Mal Pais, this is the place where developments have popped up. Hotels and restaurants, as well as surfing camps can be found here. Still, it is less crowded in this part of Costa Rica.
Things to do in Mal Pais and Santa Teresa other than surfing are day tours to the southern neighbour of Cabo Blanco. Pristine beaches with thriving marine life like turtles, sting ray and if you are one lucky fellow, whales.
Tourism has changed the impression of Mal Pais. A world-class surfing destination with Hollywood celebrities like Drew Barrymore and Gisele Bündchen calling this place home, Mal Pais is not so bad after all.