Why Rent a Villa?
Posted on

admin

on

October 26, 2012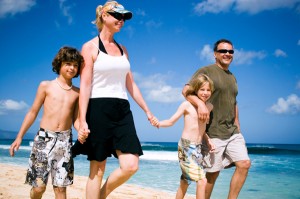 Looking and choosing a place to stay during your holiday is a top priority and there are many options that can suit not just your budget but your own preferences and needs. Majority of travellers would opt to stay in hotels while the most affluent ones would head to their vacation homes.
If you are planning to take a trip to Costa Rica, why not rent a villa instead? Renting a villa of course has many advantages over checking into a hotel room or suite.
Spacious
Compared to hotel rooms, villas are more spacious. Regardless of whether you are travelling with a group of friends, or your family, or you just want something a little more special to yourself, a villa is a great option. Space is also very important for a comfortable time during your holiday. With a villa, you will have your own living room, kitchen, patio, pool and a garden. Combine all these and you have your dream accommodation.
Privacy
Nothing can spoil your holiday than rowdy hotel guests or prying eyes as you work on your tan by the pool. If you are a type of tourist who wants have your own space, then renting a villa is highly suitable. Away from the crowds, you can enjoy and do things at your own pace and enjoy a "home away from home" experience.
Cost-effective
Many travellers shy away from renting a villa because they tend to cost higher than the usual hotel rates but do you know that renting villas can save you money? Travelling with your family and friends, a villa is actually cheaper. Here's why. First, most villas have 2- 7 rooms accommodating up to 13 guests. Imagine checking them in separate guest rooms or suites in a hotel. Most villas also have their own washer and dryer for your clothing. Laundry prices in hotels are astronomical so having this added perk is definitely beneficial.
Next, because you will have your own kitchen, you can cook many of your own meals. Dining out can eat-up a big chunk of your travel budget. When you cook your own meals, you can save a lot. Cooking is also a great activity to do while on a holiday. You buy fresh local produce, create great meals and dine together. What a lovely travel experience!
Added Amenities
When renting villas, owners and booking agencies also offer added amenities just like staying in a posh hotel. You can request to have a personal chef for example. Those with children can organize childcare for parents to enjoy some "me time". Car rentals, guided tours and excursions are also all still available to book while staying at a villa.
Villas are usually situated in the best places at a destination. For example, renting a villa in Costa Rica means choosing your holiday home on a beachfront or right in the middle of stunning rolling hills. Well appointed with spectacular views of breathtaking landscape and golden sunsets. Enjoy the best from your journey by staying in a rented villa in Costa Rica!